Elite Scooters
Share
Regular price
$1,399.00 USD
Regular price
$1,950.00 USD
Sale price
$1,399.00 USD
Unit price
per
Sale
Sold out
WARNING: This scooter goes very fast. You must have sufficient balance, driving ability, and carefulness to safely operate this scooter. All riders ride at their own risk.
**********
Introducing our most lightweight product, the Elite Ultra Lightweight 3-Wheeled Scooter.
Designed for easy trips out of the house, this high-performance scooter is durable and versatile enough to get you wherever you need to go.
Foldable and lightweight, it can easily fit in the trunk of your car or be taken wherever you need to go. Convenient enough for travel, and reliable enough for daily use. Whether it is for trips around the park, running errands, or community to work, this scooter is built to last and built to impress.
Super long-range: Our Elite Lightweight 3-Wheeled Scooter can travel up to 25 miles (40 km) on a single charge! That is more than 13x the distance that the average American walks in a day!

FAST Max Speed: While you can travel as slow as you like, the Max Speed is 15+ mph (28 km/hr)! That's 6x as fast as a walking pace. 
Comfortable Ride: In addition to a luxuriously soft seat, there are 4 shock absorbing springs throughout the vehicle for strong shock absorption and a smooth ride.
High Weight Capacity: We are proud that this strong scooter can support a passenger weight of up to 265 pounds (120 kg).
**This scooter is not TSA-approved for air travel.
Specifications:
Range


 25

 miles (13x the amount the average American walks in a day)

Max Speed

15 mph (6x as fast as a walking page)

Battery 

Rechargeable Lithium Ion Battery

Weight

44 pounds (19.8 kg) 

Weight Capacity

265 pounds (120 kg)

Dimensions (open/unfolded)
41.3" x 23.2" x 35.4"
Color
Black and red
View full details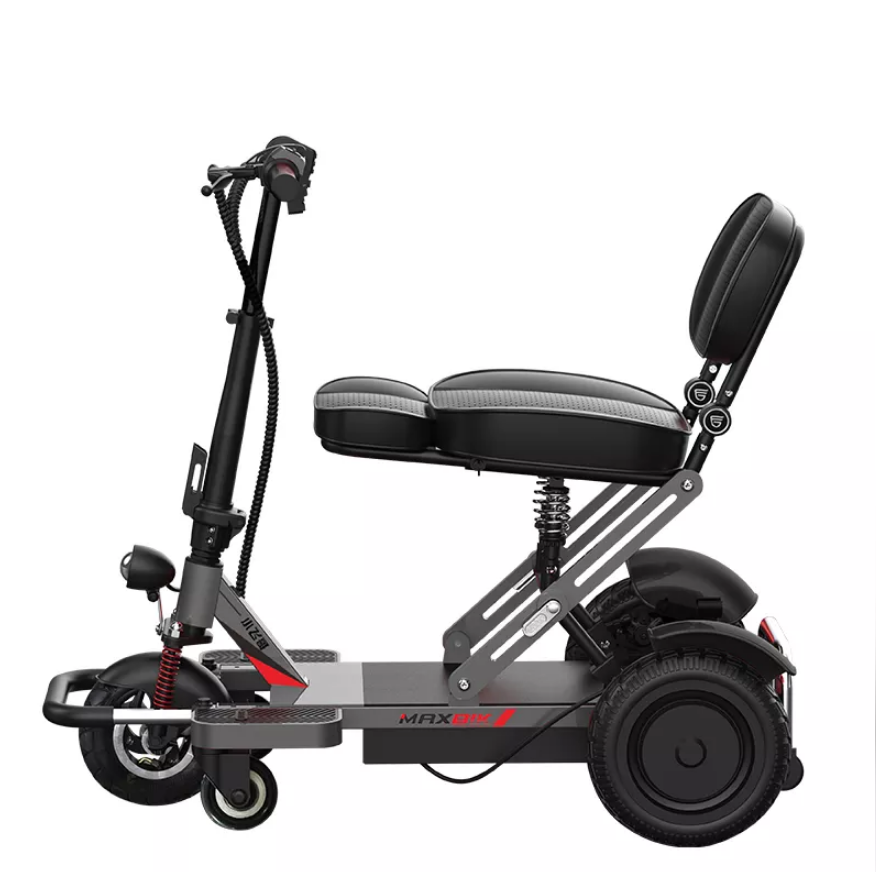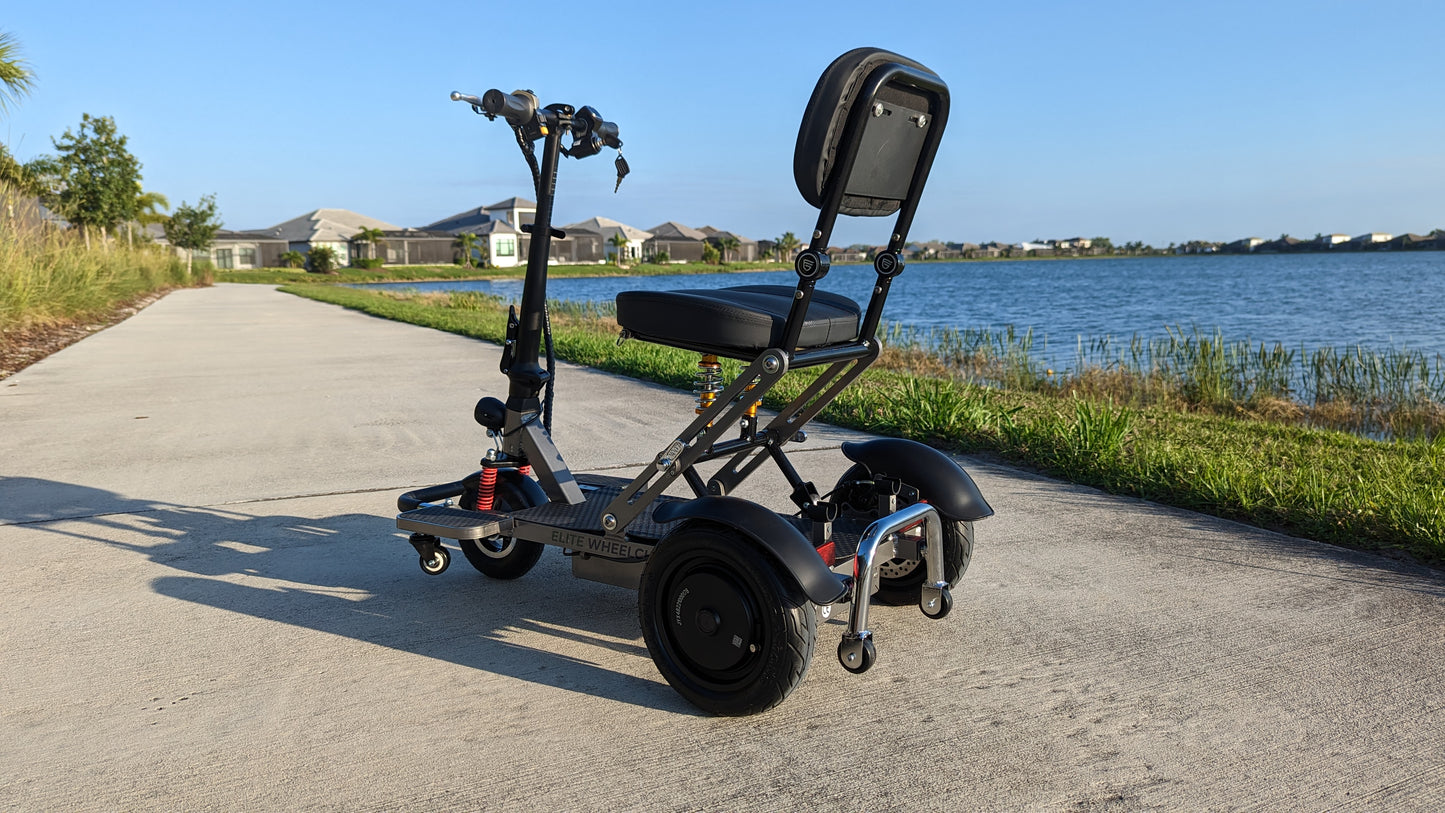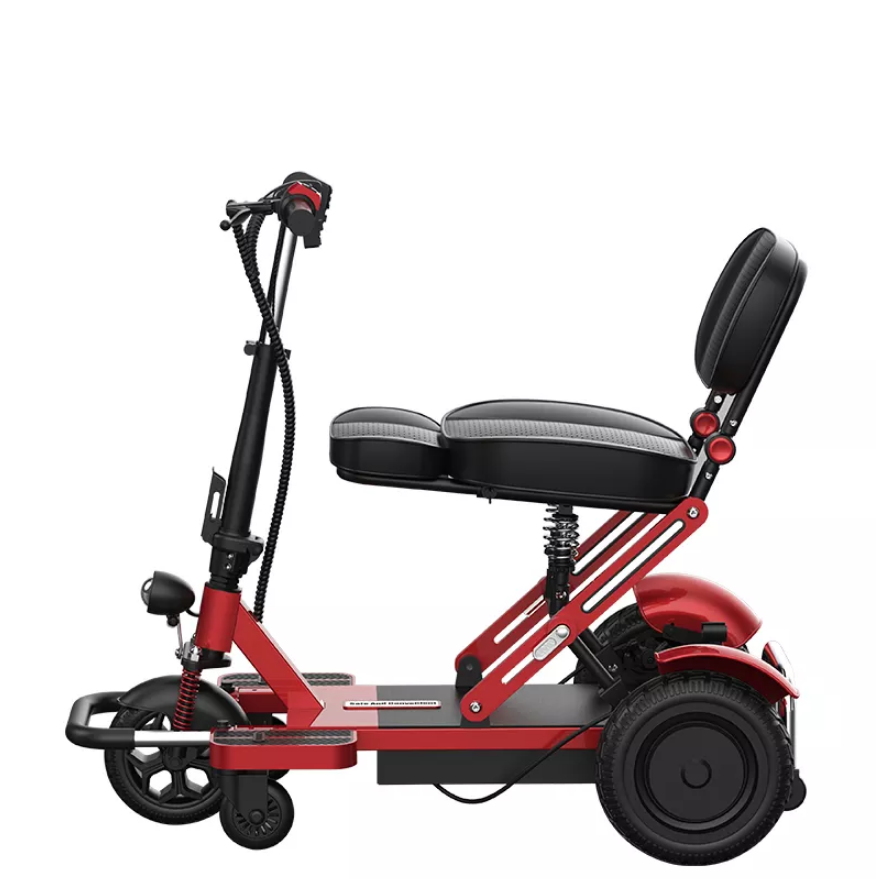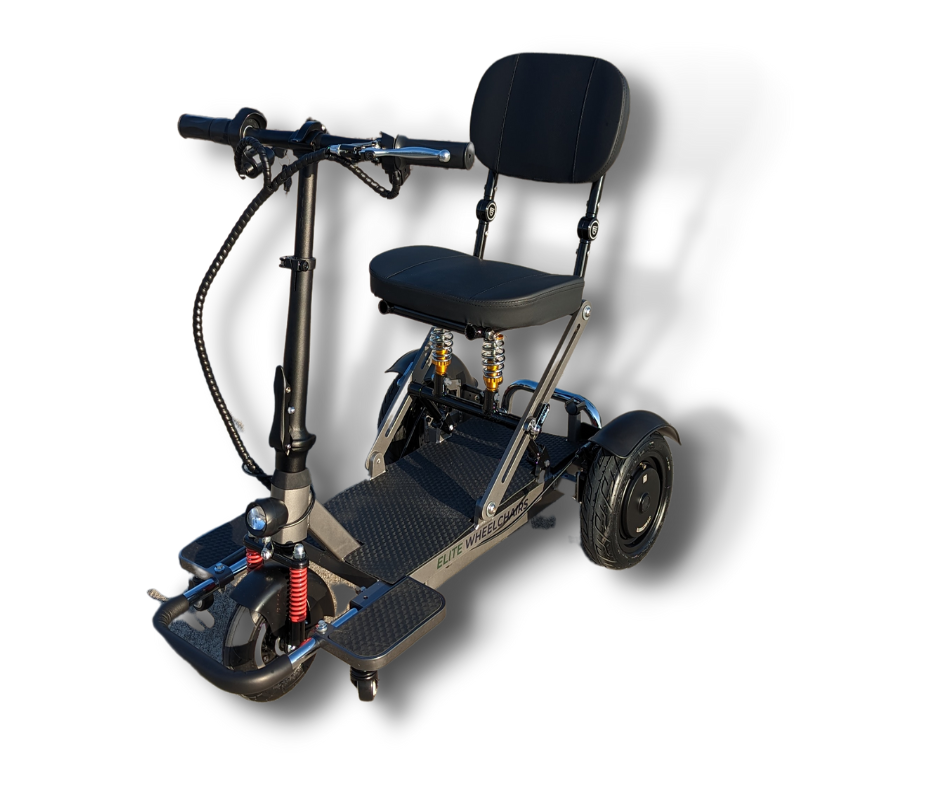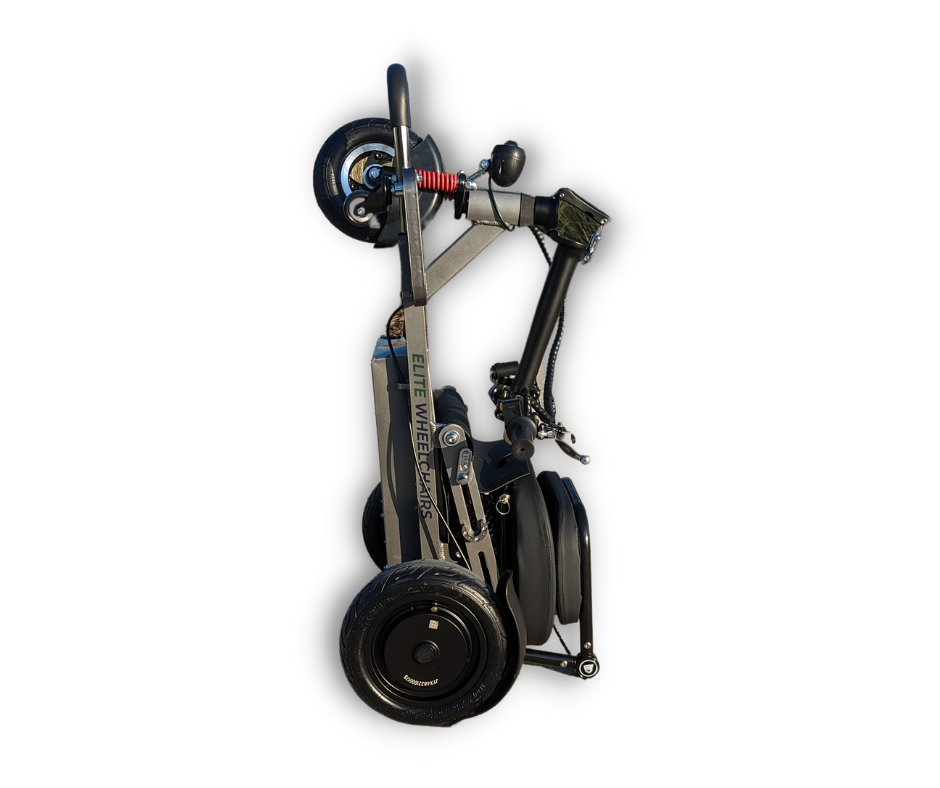 FAQ
How much is shipping?

Shipping is free in the United States (except for Alaska and Hawaii)!
How easy is it to operate the electric wheelchair?

It's very easy to operate the electric wheelchair! And most people say that it's quite fun too! Operation is as easy as pressing an on button, and pushing the joystick forward!
How long does it take to receive my electric wheelchair?

Upon receiving your order, we will almost always ship your items within 24 hours. Our default shipping method is ground shipping. Depending on where you live, you should expect to receive your items 3-5 days later after we ship it. If you need your items faster than that, please contact us.
Can the electric wheelchair be folded or disassembled for travelling?

Yes! Our mobility products are designed to be taken on the go. Our folding electric wheelchair can be folded to fit in your trunk, and our products are airline-approved. See our Guide to Flying for more information.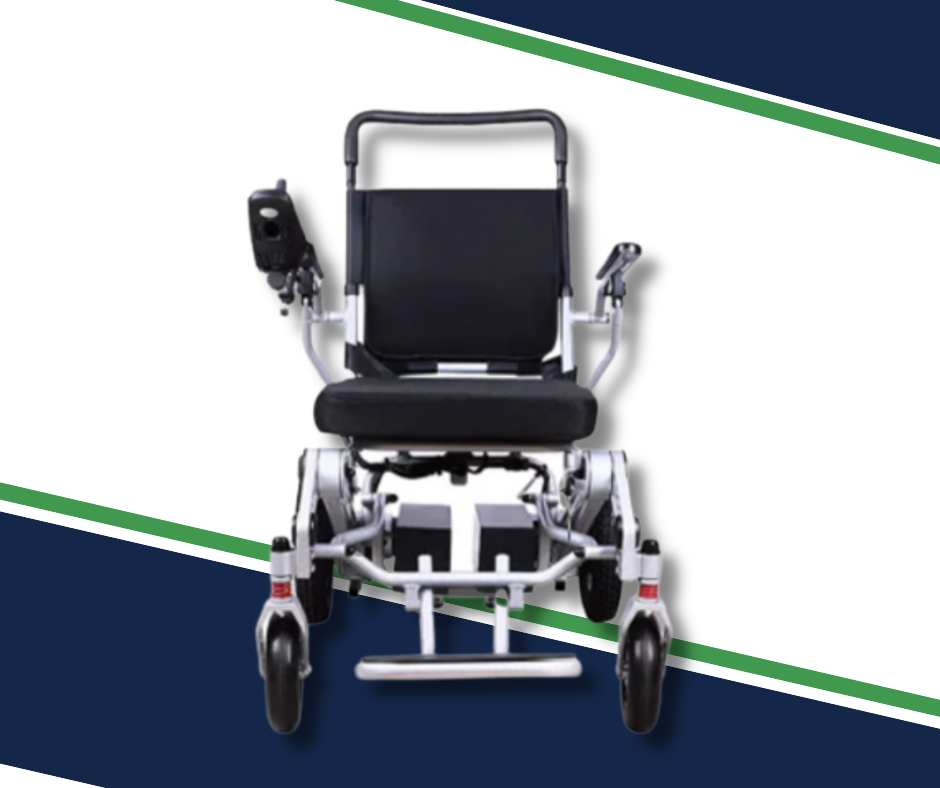 Take our quiz!
Wondering which product is right for you? Click below to take our quiz and get a personalized recommendation!
Start The Quiz Now