Elite Scooters
Share
Regular price
$1,350.00 USD
Regular price
Sale price
$1,350.00 USD
Unit price
per
Sale
Sold out
Our classic Elite Mobility Scooter is a reliable multi-purpose scooter with a classic design. Built on four-wheels, this scooter is designed for ultimate stability and versatility.
Perfect as a "daily driver" for trips to the supermarket, shopping, and strolls through markets. The long range of this mobility scooter combined with its sturdy and long-lasting construction is designed to provide years and years of reliable use.
This scooter is not as easily foldable as our Ultra Lightweight 3-Wheeled Scooter or our Elite Electric Wheelchair, it is also significantly heavier coming in at 97 lbs. That means that this scooter is not recommended to fit in the trunk of your car or to be taken on a plane. But it matches the range and speed of the Elite Electric Wheelchair and the versatility of the 3-Wheeled Scooter, at a lower price.
If you do plan to load your scooter in the car to take with you on the road, then we recommend installing a cargo carrier to your car like this one.
This high-performance and reliable mobility scooter comes with a powerful LED headlight, full control panel, a USB charging port, armrests, anti-tip wheels, and a front basket. You will see scooters like this one all over town, because they are built for their reliability and versatility for most people and most uses.
If you're looking for a workhorse to take you around the neighborhood, around town, and anywhere in between, then this is the mobility scooter for you.
Specifications:
Range


12

 miles (6x the amount the average American walks in a day)

Max Speed

3.75 mph (2x as fast as a walking page)

Battery 

12V 20Ah Lead Acid Battery, Recharable

Weight

97 pounds (44 kg) 

Weight Capacity

265 pounds (120 kg)

Color
Black and red
View full details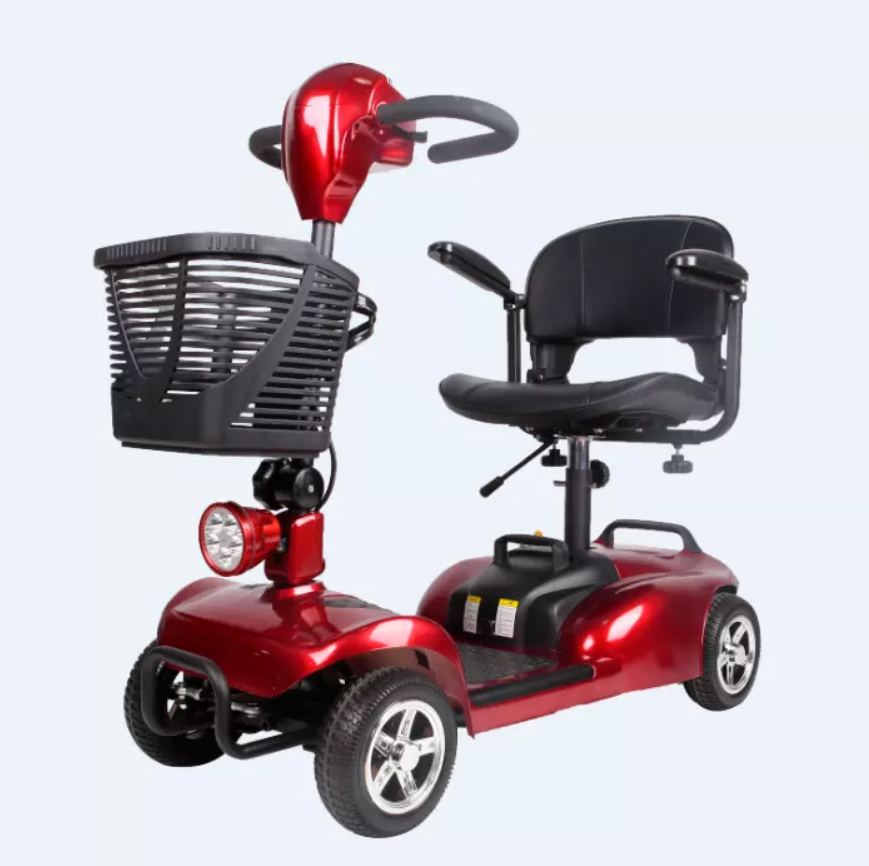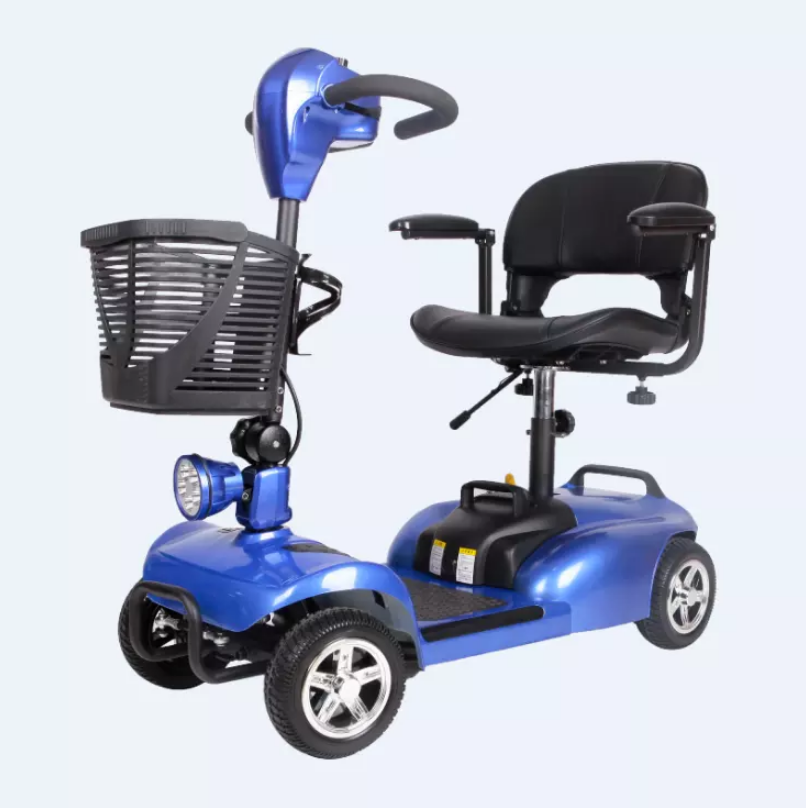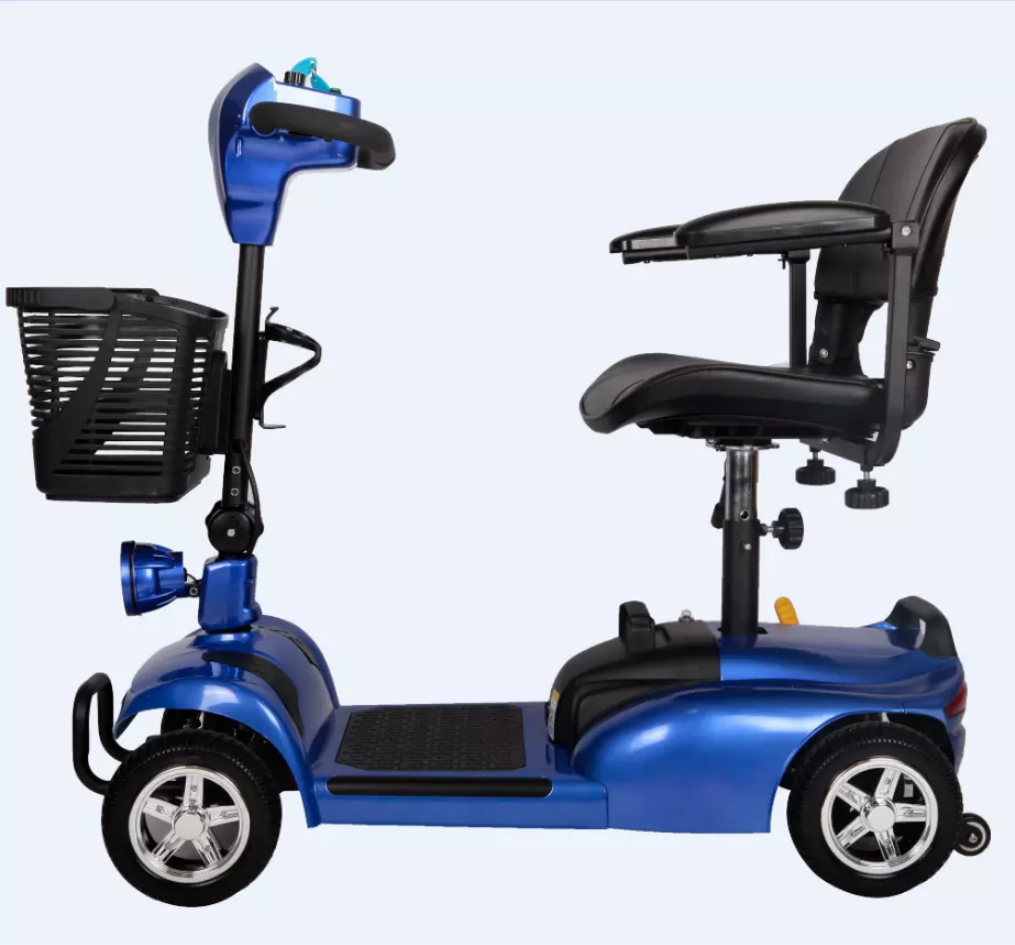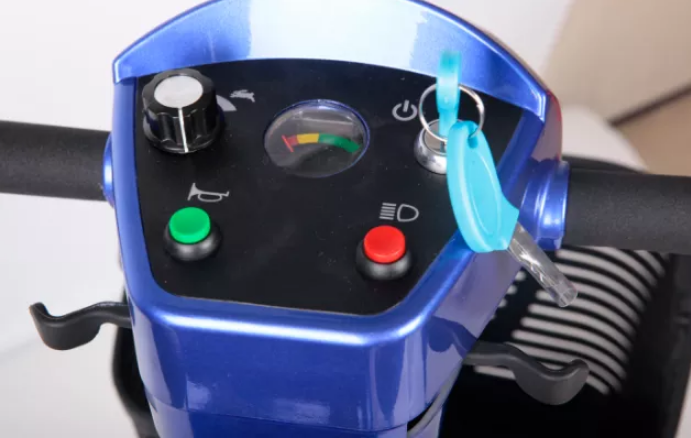 FAQ
How much is shipping?

Shipping is free in the United States (except for Alaska and Hawaii)!
How easy is it to operate the electric wheelchair?

It's very easy to operate the electric wheelchair! And most people say that it's quite fun too! Operation is as easy as pressing an on button, and pushing the joystick forward!
How long does it take to receive my electric wheelchair?

Upon receiving your order, we will almost always ship your items within 24 hours. Our default shipping method is ground shipping. Depending on where you live, you should expect to receive your items 3-5 days later after we ship it. If you need your items faster than that, please contact us.
Can the electric wheelchair be folded or disassembled for travelling?

Yes! Our mobility products are designed to be taken on the go. Our folding electric wheelchair can be folded to fit in your trunk, and our products are airline-approved. See our Guide to Flying for more information.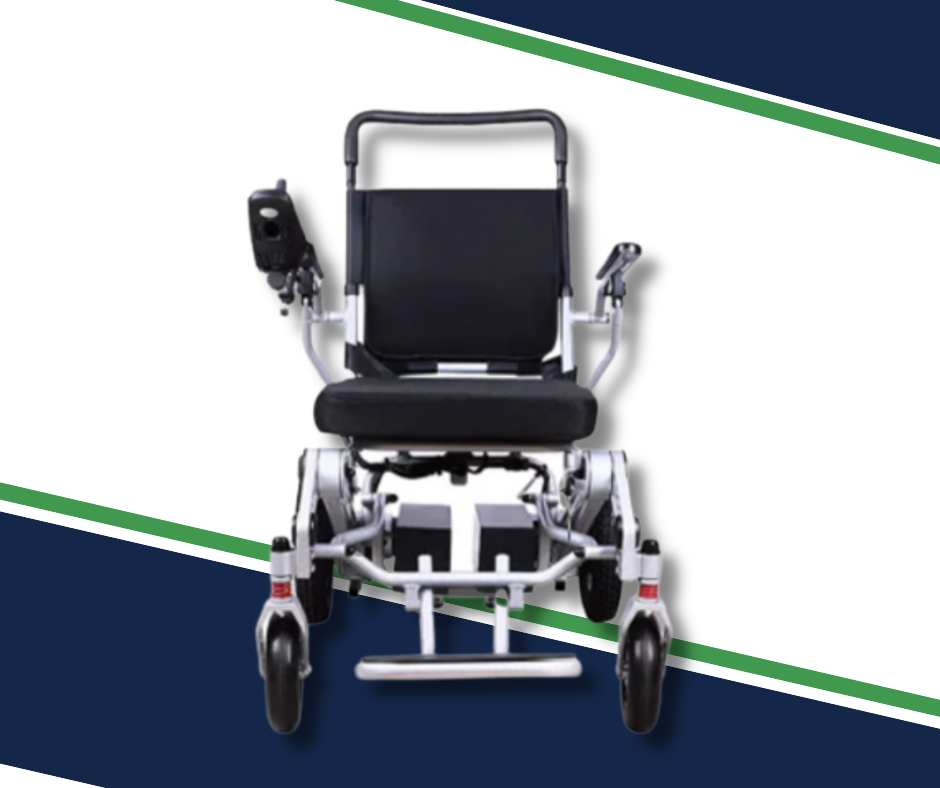 Take our quiz!
Wondering which product is right for you? Click below to take our quiz and get a personalized recommendation!
Start The Quiz Now