Elite Scooters
Share
Regular price
$1,599.00 USD
Regular price
$3,500.00 USD
Sale price
$1,599.00 USD
Unit price
per
Sale
Sold out
🔥 FLASH SALE: Price reduced to $1,649!
Interested in Financing? We got you covered! Click "Buy with ShopPay" below, and follow the instructions.
30-Day Free Trial

Free Shipping

Excellent Customer Support
✅ 30 Day Satisfaction Guarantee
✅ Limited Warranty
✅ Free Shipping
✅ Super Convenient and Portable

✅
 Minimal Maintenance
✅ TSA-Approved
✅ Fast Shipping

Powerful, foldable, and easy to transport. Our Elite Electric Scooter is our category leader for mobility and comfort.
View full details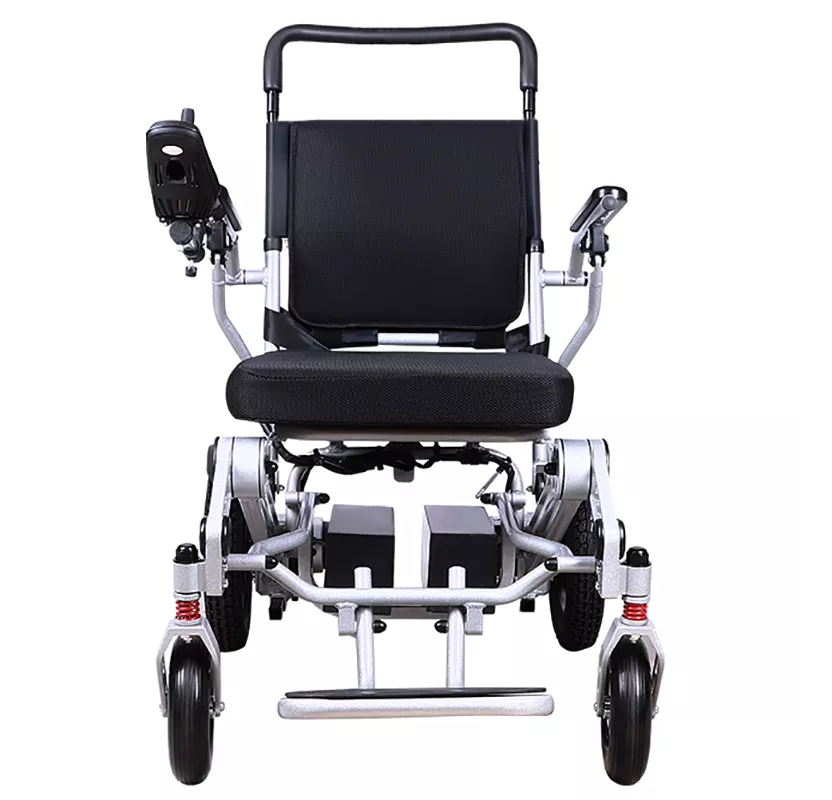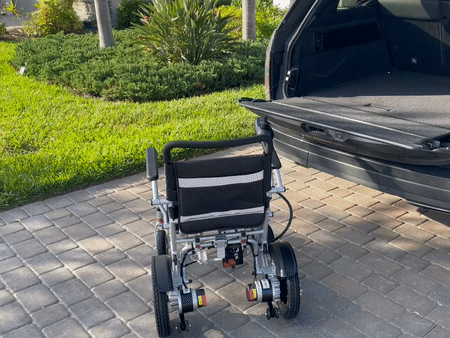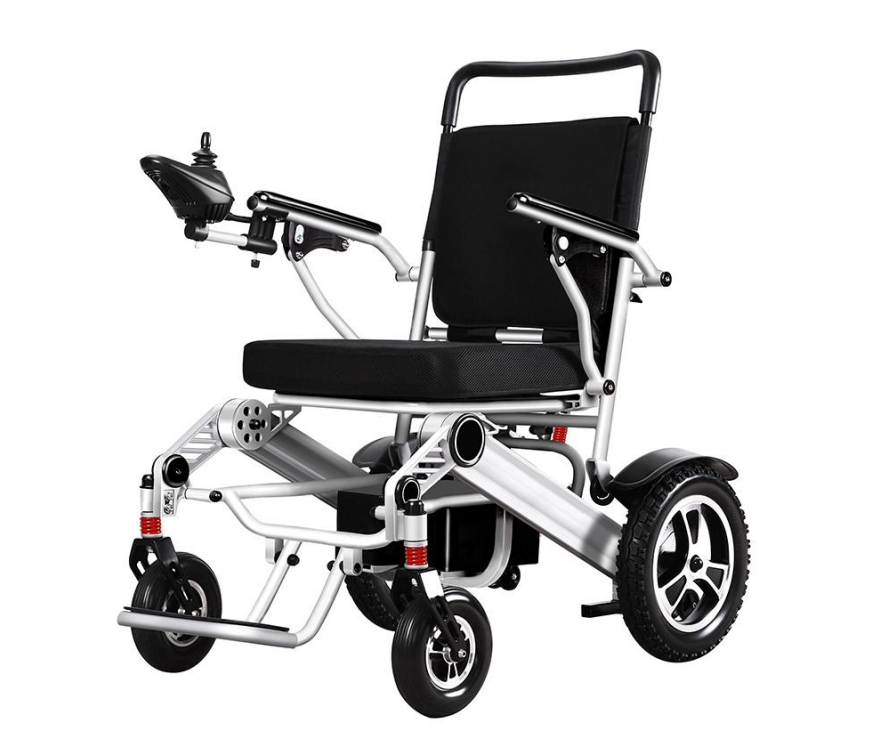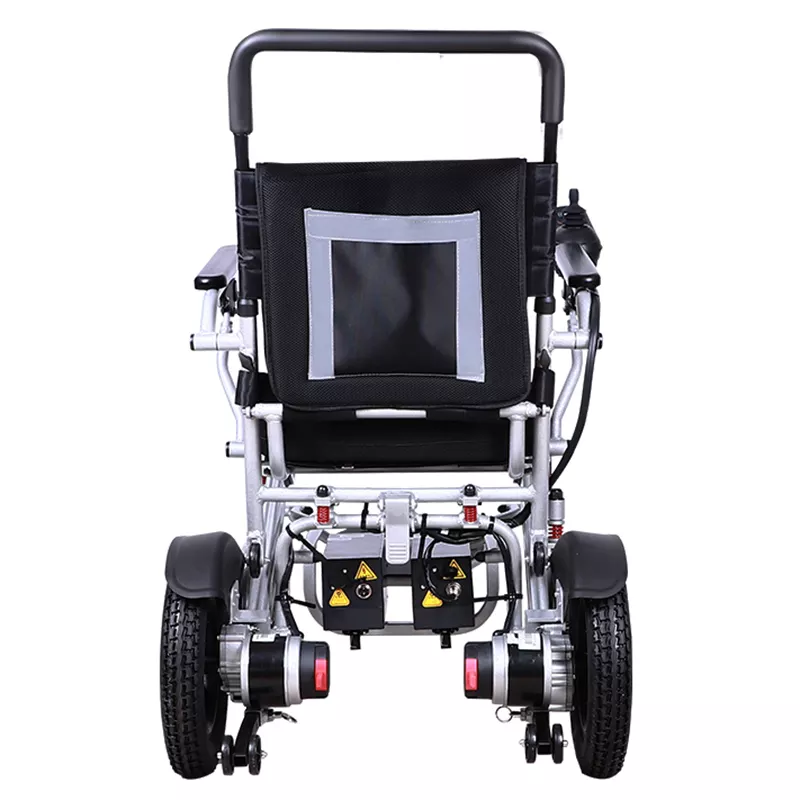 The Gold Standard in Mobility
Introducing our finest wheelchair on the market: The Elite Electric Wheelchair. Our state-of-the-art design, combined with top-quality materials and expert craftsmanship, make our wheelchairs the perfect choice for those seeking maximum comfort, durability, and style. Two powerful motors, strong lithium-ion battery, high range, and increased weight capacity make this electric wheelchair our signature mobility product.

✅ Airline approved
✅ 12 miles of max range (6x the distance the average American walks in a day)
✅ Top speed of 3.75 mph (2x the average walking pace)
✅ Collapsible. Store in your car trunk!
✅ Minimal maintenance
✅ 2 Year Limited Warranty
✅ 30-Day Satisfaction Guarantee
Experience the ultimate in comfort, performance, and style with the Elite Electric Wheelchair. Order now and discover the difference for yourself.

Note the images above are shown with two batteries. This product ships with one battery, and specifications listed here are for one battery.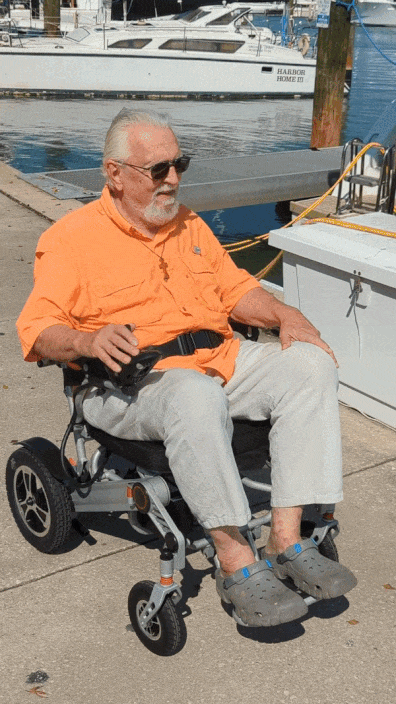 Perfect for On The Go
The Elite Electric Wheelchair is perfect for both indoor and outdoor use.
The lightweight, yet sturdy construction allows for easy maneuverability, while the high-quality wheels and brakes ensure a smooth and safe ride.
With a sleek, modern design, our wheelchairs are built to impress.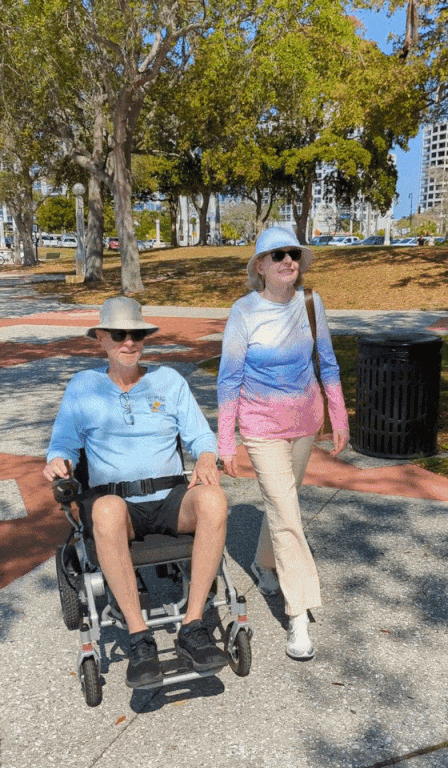 Go Farther, for Longer
Don't let aches, pains, or mobility limitations slow you down.
Our advanced ergonomic design ensures maximum support and comfort, while the breathable, padded seating and footrests provide added comfort and support.
The backrest allows for optimal positioning and support, and adjustable armrests ensure that you can sit comfortably for hours on end whether you are on the go, at home, at dinner, or working.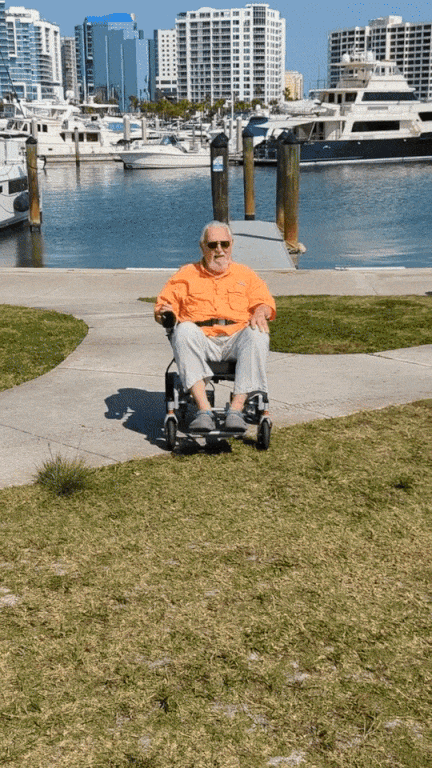 On-Road and Off-Road
The Elite Electric Wheelchair is built with the strength and durabililty to tackle most terrains, including grass and inclines.
In addition to their exceptional performance, our wheelchairs are also easy to clean and maintain.
With removable, washable seat and backrest covers, and rust-resistant frames, our wheelchairs are built to last.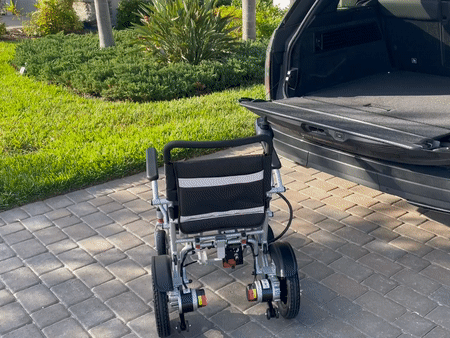 Lightweight and Portable
At nearly half the weight of most electric wheelchairs, the Elite Electric Scooter is ready to ride along wherever life takes you.
Easy to fold up and store in the trunk of your car, even if you drive a sedan.
Also, the Elite Electric Scooter is TSA-approved for air travel!
FAQ
How easy is it to operate the electric wheelchair?

It's very easy to operate the electric wheelchair! And most people say that it's quite fun too! Operation is as easy as pressing an on button, and pushing the joystick forward!
Is the wheelchair heavy?

Our Elite Electric Wheelchair is designed to be a lightweight, portable device for mobility on the go. Unlike most electric wheelchairs which can weigh from 125 pounds to 250 pounds, the Elite Electric Wheelchair weighs less than 60 pounds and can easily be fit into a trunk of a car or stored away.

If you have trouble lifting 60 pounds, then we recommend a friend, family member, or caretaker assist you with lifting the chair if necessary.
How long does it take to receive my electric wheelchair?

Upon receiving your order, we will almost always ship your items within 24 hours. Our default shipping method is ground shipping. Depending on where you live, you should expect to receive your items 3-5 days later after we ship it. If you need your items faster than that, please contact us.
How much does it cost to ship an electric wheelchair?

Shipping is free in the lower 48 states!
Can the electric wheelchair be folded or disassembled for travelling?

Yes! Our mobility products are designed to be taken on the go. Our folding electric wheelchair can be folded to fit in your trunk, and our products are airline-approved. See our Guide to Flying for more information.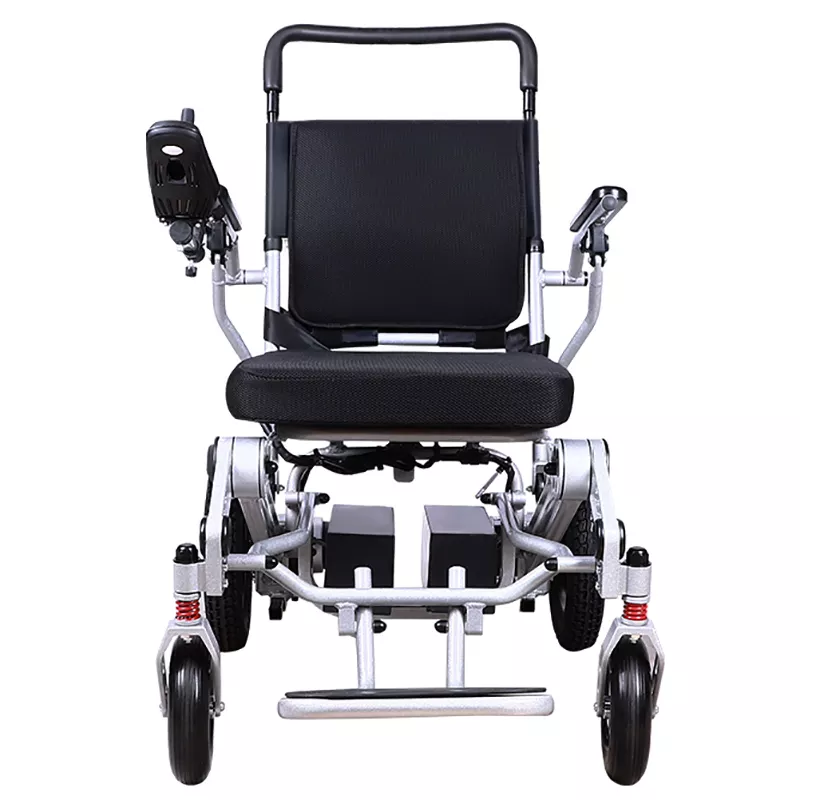 Specifications
Range 12+ miles (6x the amount the average American walks in a day)
Max Speed 3.75 mph (twice as fast as a walking pace)
Battery 24V 10Ah Lithium Ion Battery, Recharable
Weight 57 pounds (25.9 kg) without batteries
Battery Weight 5 pounds (2.2 kg)
Weight Capacity 264 pounds (120 kg)
Color Silver, black and red
Size (Unfolded) 43.3 inches tall x 24.8 inches wide x 37.8 inches deep
Size (Folded) 24 inches tall x 12.6 inches wide x 30.7 inches deep
Buy Now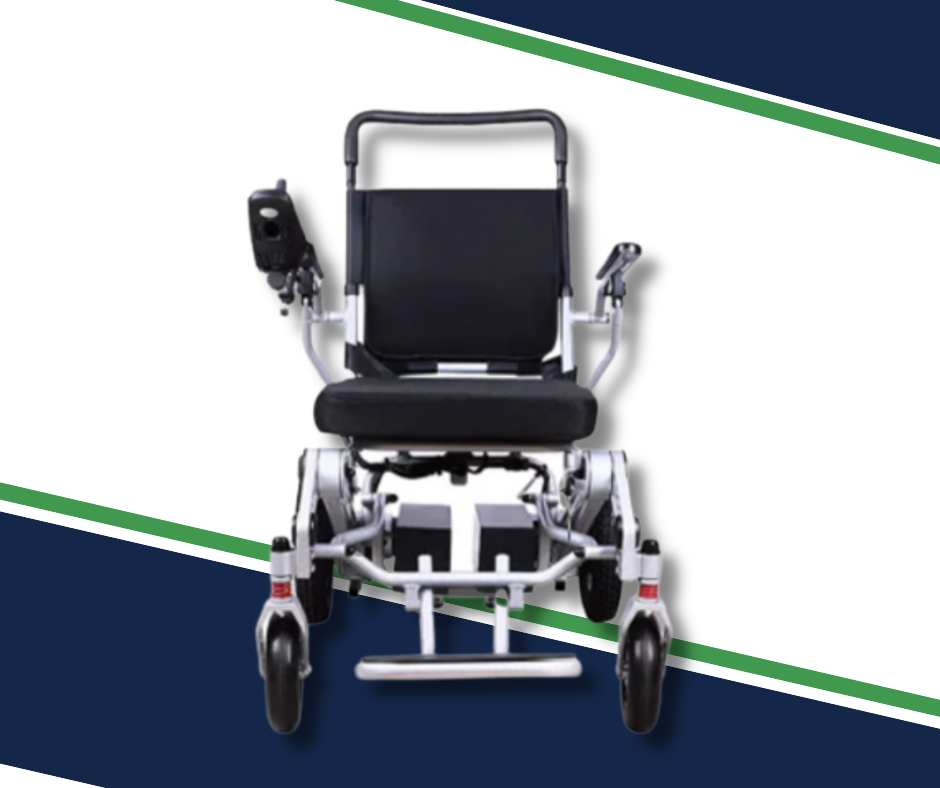 Take our quiz!
Wondering which product is right for you? Click below to take our quiz and get a personalized recommendation!
Start The Quiz Now